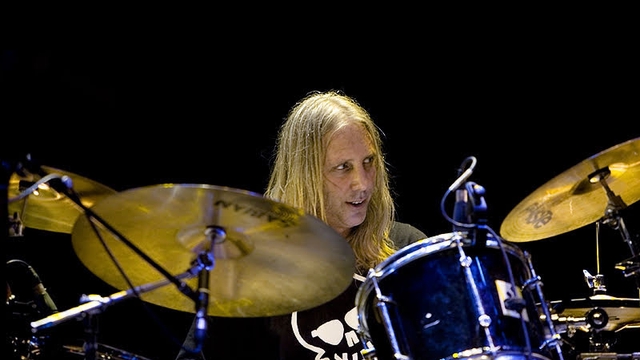 PRESENT NEW ALBUM
Edition of the band's 10th Opus.

7 634 € EUR
committed on a goal of €4 500
169%

funded

PROJECT FUNDED ON THE 02/04/2020

126

supporters
The Belgian progressive rock band PRESENT will be working on the production of its 10th album over the course of 2020.
Collective rehearsals and studio recording sessions will take place in Brussels in February 2020.
The studio mixing work will then be performed in Tel Aviv by Udi Koomran, sound engineer of the group, over a period of about 2 months.
UDI KOOMRAN
The album will be released and distributed worldwide by the label CUNEIFORM RECORDS (USA) during November 2020.
PRESENT is a progressive Belgian music group founded in 1979 by composer / guitarist Roger Trigaux.
Roger Trigaux was one of the founding members of UNIVERS ZERO and was a significant contributor to the band's first two albums. After Heresie (1979), he left Univers Zero to fully dedicate himself to his own musical vision and to found PRESENT.
Cultivating dark and hypnotic atmospheres (see the mythical "Promenade Au Fond d'Un Canal"), at the crossroads of chamber rock and Crimsonian progressive, PRESENT has experienced since his reactivation a second Golden Age, made concrete by the current line-up enriched with brass and strings, and which features in its ranks American drummer Dave Kerman, a true legend of the international avant-prog.
Line-up:
Roger Trigaux | composition, keyboards, vocal
François Mignot | guitars
Dave Kerman | drums
Pierre Chevalier | piano, keyboards, composition
Keith Macksoud | bass
Kurt Budé | clarinet, saxophone
Liesbeth Lambrecht | violin
Udi Koomran I sound recording, mix
What are the funds for?
The crowdfunding aims at covering a third of the total project cost, which is estimated at 12,000 euros.
The production and the distribution of the album will be done by the label.
The crowdfunding will allow us to organize the musicians' travels to Belgium (from USA, ISRAEL, SWITZERLAND, FRANCE) and their accommodation on location and to finance the 12 days of recording in Brussels in February 2020.
If we exceed our initial goal, the extra funds will be allocated to the 2 months of mixing work that will take place during the spring of 2020 in TEL AVIV. They could also cover the possible participation of guest musicians to the album.
A series of concerts, currently under negotiation, will take place in Europe (Belgium, France, Germany) to present this new work of the band.