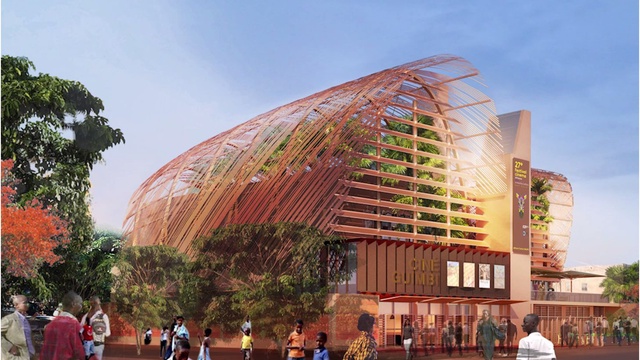 Ciné Guimbi
A cinema for Bobo-Dioulasso (Burkina Faso)!

55 120 € EUR
committed on a goal of €50 000
110%

funded

PROJECT FUNDED ON THE 07/23/2018

405

supporters
A CITY WITH NO CINEMA
A CINEMA FOR BOBO-DIOULASSO
In 2013, the non-profit organisation ASCBF starts the works to re-open the old CIné Guimbi. This time, it will hold two theatres, a multipurpose room, a bar, a restaurant and offices.
THE PROJECT
Jean-Marc Lalo, Ciné Guimbi's architect, tells us the story of the project:
The new Ciné Guimbi was designed by atelier d'architecture Lalo and will be environmentally responsible. Built with local materials by local craftmen, it will also hold a vegetal roof and work on solar energy.
What are the funds for?
Roukiata Ouedraogo, one of our ambassadors, explains what the funds are for:
The works have reached the end of phase 1 and it is now time to launch operation "Clos-couvert".
This implies securing everything that has been done so far, for the building site is currently in the open-air. With 50,000 € – our primary target for this campaign – we will be able to:
- Finish the wired roof, the architectural symbol of the Ciné Guimbi.
- Bring the impermeability works to an end.
This stage is vital to the Ciné's Guimbi future!