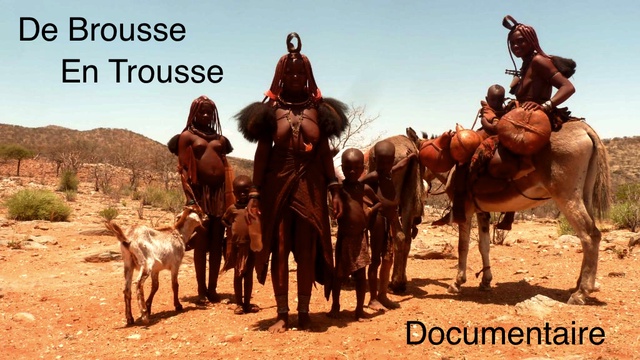 School and Himba Culture
Documentary
807 € EUR
committed on a goal of €650
124%

funded

PROJECT FUNDED ON THE 04/17/2018

31

supporters
Idea
I would like to shoot 52 minutes documentary at Ehomba village in Namibia between April and May 2018 about the gap between school program and Omuhimba Culture, to question the choice to send or not children at school.
Traditionally, Omuhimbas children keep cattle during day, some go to school but occidental education deny Omuhimba culture. For example they are not accepted at school with traditional clothes.
Birth of project

During my travel in November 2017 into Kaokoland, i pushed my bicycle on sand tracks of this arid North Ouest desert of Namibia. I was very glad to meet several Omuhimba families in this remote place.

With some Otjiherero words learned on the road, an handfull of blown musical notes into wind and "Mapuka" my traveling puppet, I quickly felt i was under Omuhimba protection, often invited to share food, walks and nights with them. It was really intense meeting.
 
Back on the gravel road, between Epupa and Ruacana, i met Tjipo, school director at Swartbooi's Drift, who wanted to document his Himba Culture and also tell about the gap between ovahimba culture and what children can learn at school. 
I told him that I can do it and we will meet again in April 2018 to shoot. He will bring me to his village at Ehomba and will translate.
Team
I will get help with Margot to shoot, she often join me to cycle Africans tracks.


If fundraising is more than asked, i will command better DVD boxes.
Goal is to produce this Documentary without lot of money. Team is volunteer and i will do shooting, direction and post-production of this Documentary.
If Benefits happens with DVD selling, some of them will be given to the village to fundraise one of their own project.
Thanks for your support. I will do the best to produce a nice and human documentary.
What are the fund for?
Funds are principally for the company who will burn DVD, they also are to equip myself with solar battery to charge camera, to cover daily cost, transport, and bring something to the village when i will shoot.