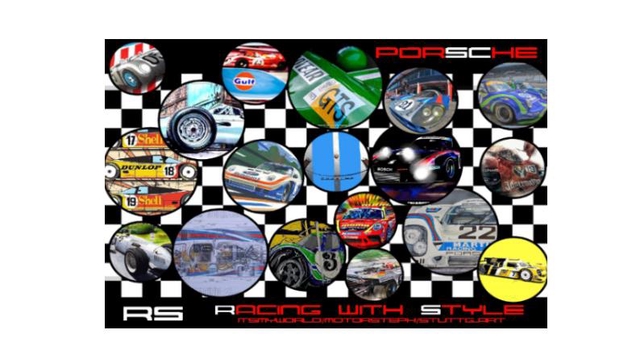 RS Racing with Style
"the PORSCHE Competition like we've never seen it before!"
47
presales on a goal of 100
47%

funded

PROJECT UNFUNDED

36

supporters
Not only does PORSCHE hold the absolute record for VICTORIES in the 24 Hours of Le Mans (but also for uninterrupted participation, etc...) but the 911 is also the ONLY road car to have won everything on the circuit, on the snow, and even in the desert!
It is to honor this history that I wish to make my 3rd book, still focused on PORSCH GRAPHISM.
After the global Universe of the Brand ("Itsmyworld"), the 917 ("Such a beautiful Monster") the next "RS:Racing with Style" (* tip on the RS / RennSport racing model naming) will show ALL the Competition models more POWERFUL than ever, with always the same formula: about 40 Artists, about 250 superb Illustrations, A4 landscape and 130 pages. And always thanks to the pre-orders your name printed in the credits!
100 numbered copies to launch the project, 49€ each.
11 more luxurious limited Collector's copies at 99 € each.
What are the funds for?
Pay the printer (a small print run is expensive, especially with such quality) as well as the computer graphics because each page requires a lot of work: juxtaposition of images, scaling, contouring The budget is much larger than for ordinary books (white backgrounds and illustrations from the same source) but this is my signature.
The threshold of 100 copies is the minimum to balance the accounts, but depending on the orders, I commit myself to add free Goodies as usual, like a Sticker if we reach 50% on...
And if we reach (or exceed!!!) the 250 orders I promise you surprises!!!!